Programme
08:15 - 11:15
Baaba Maal Opening Performance
08:15 - 08:18
Host Welcome & Session Introduction
08:18 - 08:20
GABI Circle Unstoppable Moment: Appreciation Moment
08:20 - 08:32
Opening Remarks from United Nations Secretary General, H.E Antonio Guterres
08:25 - 08:27
Speaker(s)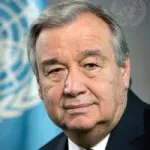 António Guterres
UN Secretary General
A Leadership Perspective
08:27 - 08:32
Speaker(s)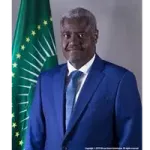 H.E. Moussa Faki Mahamat
Chairperson, African Union Commission
Unstoppable Africa
08:32 - 08:52
With a market size opportunity of more than $3 trillion, GDP growth at 4% and a demographically young market, it is clear Africa represents an investment opportunity for the visionary entrepreneurs bold enough to bet on the continent, in partnership with the public sector leaders on the continent and in the diaspora. A conversation with one of the key public sector leaders.
Speaker(s)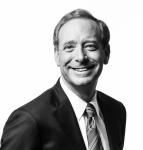 Brad Smith
Vice Chair and President, Microsoft
Fireside Chat: Digital Transformation, Human Mindsets
08:52 - 09:07
Speaker(s)
H.E. Wamkele Mene
Secretary-General of the AfCFTA Secretariat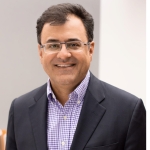 Karan Bhatia
Global Head of Government Affairs and Public Policy, Google
Point of View with H.E. Bola Tinubu, President of Nigeria, and James Quincey, Chairman & CEO of Coca-Cola
09:07 - 09:30
How can Africa's largest economy ramp up its growth?
Speaker(s)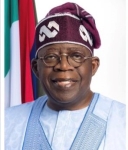 H.E. Bola Ahmed Tinubu
President of Nigeria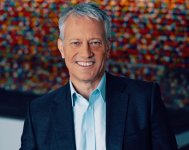 James Quincey
Chairman & CEO of The Coca-Cola Company
A New Deal for Africa
09:30 - 09:55
We explore the urgent need to reshape the global financial system, positioning Africa not as a mere participant but as a driving force in shaping inclusive and accessible economic landscapes. How can the global financial framework be reengineered to grant Africa a leading role in crafting economic policies that benefit its countries, industries, and citizens?
Speaker(s)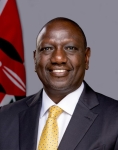 H.E. Dr. William Samoei Ruto
President of Kenya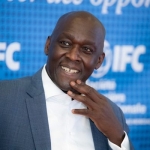 Makhtar Diop
Managing Director, IFC
Signing Between Google and AfDB on Digital Transformation partnership.
09:55 - 09:57
AI's Transformative Impact on Trade in Africa
09:58 - 10:10
AI is more than a buzzword; it's a force redefining our future (this specific session note was written with the assistance of AI). This dialogue will dissect the high stakes and big wins AI brings to the trade and economic conversation in Africa, laying out a blueprint for the continent that is not just catching up but leading—sustainably, innovatively, and inclusively.
Speaker(s)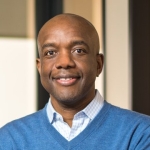 James Manyika
Senior Vice President of Technology and Society, Google-Alphabet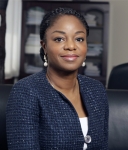 H.E. Cina Lawson
Minister of Digital Economy and Transformation of Togo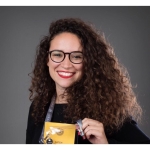 Faten Ghriss
AI Engineer and Team Lead, InstaDeep
Moderator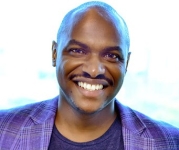 Charles Murito
Director, Sub Saharan Africa, Government Affairs & Public Policy, Google
Mayor Eric Adams
10:10 - 10:15
Speaker(s)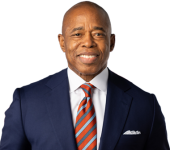 Mayor Eric Adams
Mayor of New York City
Dollars and Change: Rewriting the U.S.-Africa Business Script
10:15 - 10:40
A conversation on the booming opportunities in U.S.-Africa business relations, as this session serves up real stories of the triumphs, pitfalls, and potent strategies that bring lucrative deals to life between the two regions. The esteemed panel will drop gems and insights providing fresh perspectives on how the US and Africa get to do business, and turn the African marketplace into the next big wins for entities willing to make the play.
Speaker(s)
Clare Akamanzi
Chief Executive Officer, Rwanda Development Board, Rwanda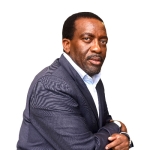 Tshepo Mahloele
Chief Executive Officer, Harith General Partners
Spotlight - Sanda Ojiambo, Assistant Secretary General, and CEO United Nations Global Compact
10:40 - 10:45
Rapid Talk: The urgency of businesses accelerating sustainable development
Speaker(s)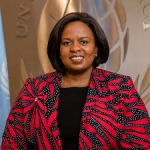 Sanda Ojiambo
Assistant Secretary-General & CEO of the United Nations Global Compact
Supercharging Private Capital for a Green Transition
10:45 - 11:10
Financing green growth and climate solutions is a challenge that transcends the remit of many governments, especially in the developing world. 
How can private capital help to bridge the gap? 
Speaker(s)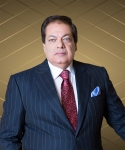 Mohamed Abou El-Enein
Chairman and Founder of Cleopatra Group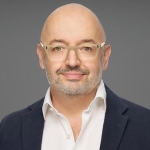 Peter Bakker
President of the World Business Council for Sustainable Development
In Conversation with Dr. Ngozi Okonjo-Iweala, Director-General, World Trade Organization
11:10 - 11:20
Speaker(s)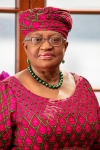 Dr. Ngozi Okonjo-Iweala
Director-General of the World Trade Organization
11:20 - 13:15
Energizing a Sustainable Future
11:20 - 11:24
2023 has seen a shift in the narrative around Africa's role in the global energy transition and climate challenge as result of ambitious commitments from African leaders. This session aims to build on the growing momentum to urgently resource Africa's climate and clean energy revolution – that could place Africa at the helm of a future where it can reach its full economic development potential while achieving clean energy and climate targets.
Spotlight: Ghana
11:24 - 11:39
Set up video - Ghana's Energy Transition & Investment Plan Launch
Female Spotlight: Africa Success Stories
11:39 - 11:42
Building a Just and Equitable Energy Future
11:41 - 11:56
Speaker(s)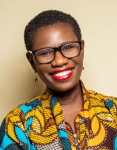 Yvonne Denise Aki-Sawyerr, OBE
Mayor-elect of Freetown
Youth Voice
11:56 - 11:57
Ugo Nwadiani, Co-President of Microlumbia Impact Fund
Carbon Markets for Clean Energy Development
11:57 - 12:12
This discussion will showcase the untapped potential of Africa's Voluntary Carbon Markets (VCM) and the transformative role of Carbon Market Activation Plans (CMAPs) in driving growth. It aims to provide confidence that African governments are moving in the right direction by utilizing the potential of VCM to attract investors and promote just and equitable energy transitions for the benefit of their people and communities.
Speaker(s)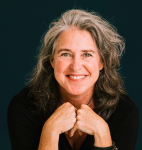 Gillian Caldwell
Chief Climate Officer and Deputy Assistant Administrator, USAID
Joseph Nganga
Vice President for Africa, Global Energy Alliance for People and Planet (GEAPP)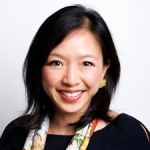 Elizabeth Yee
Executive Vice President of Programs, Rockefeller Foundation
Moderator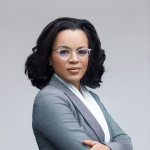 Tariye Gbadegesin
Co-Chair, Voluntary Carbon Markets Integrity Initiative (VCMI) and CEO, ARM-Harith Infrastructure
Youth Voice, Shakti Ramkumar, Senior Director of Policy and Communications at Student Energy
12:12 - 12:17
In Conversation, Honourable Mia Mottley, Prime Minister, Barbados
12:17 - 12:32
Speaker(s)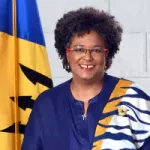 The Honourable Mia Mottley
Prime Minister of Barbados
Extractives, Batteries, Electric Cars: Powering Tomorrow, Today
12:32 - 13:05
This session explores Africa's pivotal role in the burgeoning landscape of electric cars and sustainable energy. We'll go beyond the narrative of Africa as just a supplier, delving into the continent's capability for innovation and leadership in these sectors. Our panelists will provide insights into how Africa can be an integral player in shaping the future of global sustainability.
Moderator
Aubrey Hruby, Nonresident Senior Fellow with the Atlantic Council's Africa Center and co-founder of Insider and Tofino Capital
Speaker(s)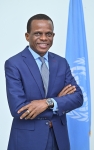 Antonio Pedro
Executive Secretary of the Economic Commission for Africa
Madison Room, 1s floor
14:15 - 16:00
Please join us  for an in-depth discussion on the battery and electric vehicle initiative led by the Democratic Republic of Congo and Zambia. This is an interactive opportunity to learn more about why this initiative is a game-changer for Africa, and beyond, perhaps globally, in terms of reshaping global supply chains. Learn about where the initiative started, where it is now and what the next steps are.
14:15 - 17:20
Unleashing Africa's Next Economic Boom
14:15 - 14:45
We put the spotlight on the continent's key economic drivers and the necessity for innovative public-private partnerships. How can savvy investors capitalize on the continent's unrivaled opportunities and the potential of its demographic dividend, which offer generational investment prospects?
Telling Africa's Story in the Era of Branding
14:45 - 15:00
Speaker(s)
Transport: Making Trade Flow in Africa
15:00 - 15:30
We will unpack how smart investment in transport and digital frameworks can ignite intra-African trade, fuel innovation, and forge resilient, continent-wide value chains. This is the conversation for anyone committed to leveraging transport as the catalyst for AfCFTA's promise and Africa's trading future.
Moderator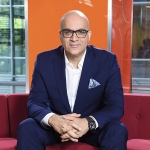 Mark Eddo
International Broadcaster & Development Consultant; CEO, Mark Eddo Media
Fueling Africa's Market Boom with Innovative Liquidity
15:30 - 16:00
This is the session that dives deep into the game-changing financial hacks that are catapulting Africa onto the global stage. We've got an esteemed panel who will break down how the private sector is not just playing in the arena, but also rewriting the rules, sealing Africa's access gap and making capital flow like never before. This is where finance meets frontier markets, as this session will lay out. 
Speaker(s)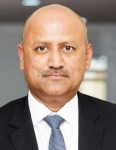 Sanjeev Gupta
Executive Director & Head, Financial Services, African Finance Corporation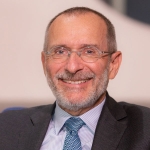 Martin Kingston
Executive Chairman, Rothschild and Co SA (Pty) Ltd, Johannesburg, Partner, Rothschild Group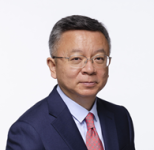 Bo Li
Deputy Managing Director, International Monetary Fund (IMF)
Moderator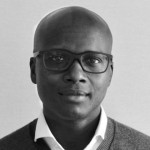 Dr. Fonteh Akum
Executive Director, Institute for Security Studies (ISS Africa)
Unveiling the Future of Intelligent Health In Africa
16:02 - 16:30
We are at a pivotal moment where healthcare meets cutting edge technology in Africa. In this session, we immerse ourselves in the groundbreaking Blue Room—a data and intelligence hub that is recalibrating the future of healthcare on the continent. By fostering a new generation of data scientists and health professionals, this hub aims to make an unprecedented impact on various aspects of community health. We'll take a deep dive into how data analytics are revolutionizing community healthcare, from assisting nurses to significantly reducing maternal mortality rates. This is more than innovation; it's a catalyst for sustainable change. Don't expect business as usual; we're on the fast track to transforming Africa's health landscape.
Speaker(s)
Dr. John Nkengasong
Ambassador-at-Large, U.S. Global Aids Coordinator and Senior Bureau Official for Global Health Security and Diplomacy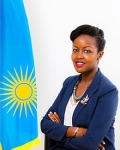 H.E. Paula Ingabire
Minister of Information Communication Technology and Innovation of Rwanda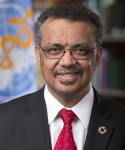 Dr. Tedros Adhanom Ghebreyesus
Director-General, World Health Organization
Moderator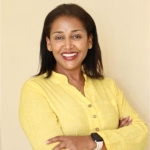 Prof. (Dr.) Senait Fisseha
The Susan Buffet Foundation
Funding Africa's Transition To Going Green Presented by the Africa Business Leaders Coalition
16:30 - 17:00
As the need to accelerate sustainable development becomes urgent, what role does business play in the continent's green transition? This session with an esteemed group of panelists discusses the ingenious funding mechanisms and collaborations that are propelling the continent toward a sustainable future. Get ready for actionable insights that could redefine Africa's green economic trajectory. 
The Continent's "Doctor:" A Point of View with H.E Dr. Jean Kaseya
17:00 - 17:20
The Covid-19 pandemic highlighted the crucial role of Africa CDC as the guardian of Africans' lives and health. Its prominent role in battling the virus earned global kudos, giving the institution a much-needed boost in carrying out its mission. Where does it go from here? Let's ask the Director-General.
Speaker(s)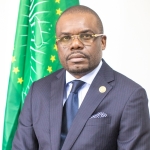 H.E. Dr. Jean Kaseya
Director-General of Africa CDC
Moderator
Zain Verjee
Executive Producer, Global Africa Business Initiative