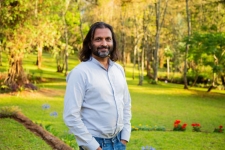 Niraj Varia
CEO, iProcure
Niraj Varia is the CEO of iProcure, Africa's leading tech and data-driven agricultural inputs supply company streamlining the delivery of crucial agricultural inputs to over 1,000,000 African farmers. 
Prior to joining iProcure, Niraj was a partner at Novastar Ventures investing in healthcare, finance, education, and agriculture with a focus on African markets. 
Niraj founded and advised several African businesses across 12 African countries throughout his career including ventures in food service, agriculture, and energy, and four years as a Project Manager at McKinsey. 
Media Mentions: 
1.  Ex-Novastar partner Niraj Varia takes on new challenge as CEO of Kenyan agtech iProcure (TechCrunch) 
2.  iProcure CEO Niraj Varia On Revamping Africa's Agrifood Supply Chain (WeeTracker) 
3.  A more efficient agri supply chain in Kenya: The business model of iProcure (HWMIA) 
4. Kenyan agtech iProcure raises $10.2M to grow its input supply network. (TechCrunch)