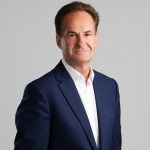 Brian Menell
Chairman & CEO, TechMet Ltd.
Brian Menell is a British/South African businessman with over 25 years' experience funding, developing and managing mining, energy, trading and agri-industry projects across Africa, Europe and the Americas.
He is the Chairman and CEO of TechMet Limited, a private investment company with a portfolio of world-class assets that responsibly produce, process and recycle the metals critical for the energy transition.   Brian serves as a Director of a number of TechMet's investee companies, including: Trinity Metals Ltd.,  US Vanadium LLC,  Brazilian Nickel Ltd. and TechMet-Mercuria AG.
Brian was previously the CEO of Kemet,  a private investment group with a range of natural resource projects in East, Central and West Africa, including base metals and gold, forestry, energy and agri-industry. The group also advised certain African governments on resource policy and strategic transactions.
He is former Executive Director of Anglovaal Mining (AVMIN) with extensive base metal, precious metal, and ferrous metal interests across Southern Africa. Prior to this, he spent eight years with the De Beers Group.
Brian Menell is a member of the Wilson Center Global Advisory Council, a member of the RUSI's National Security and Net Zero Transition Advisory Board, and serves on the US State Department Clean Energy Resources Advisory Committee (CERAC).
He holds a B.A (Hon.) in Political Science & Economics from the University of Pennsylvania.